Free-time activities in Helsinki
On this page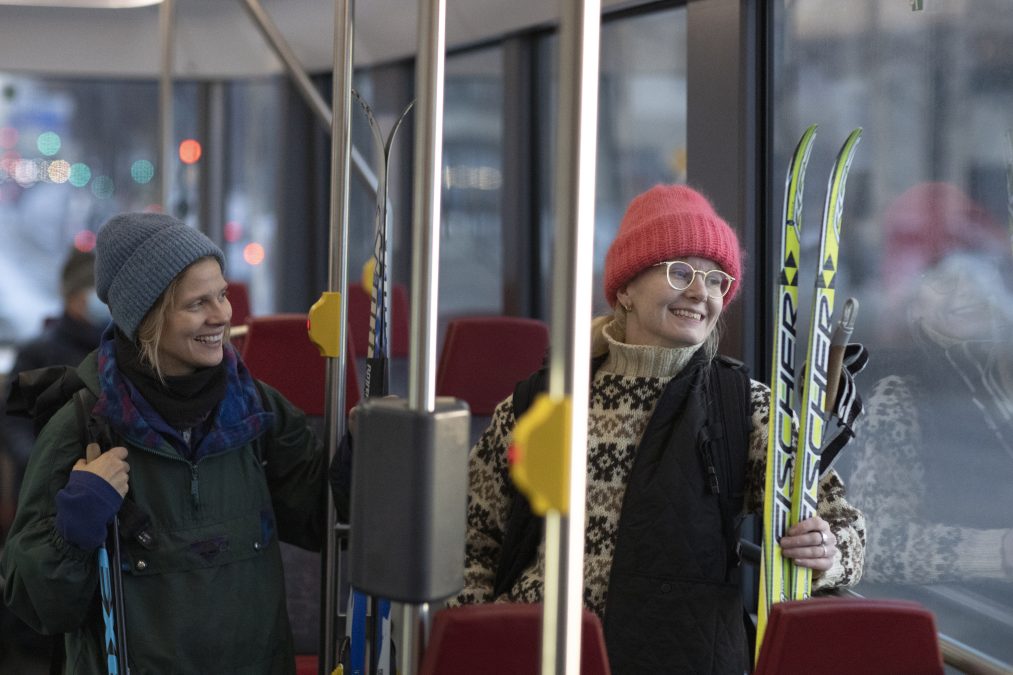 Helsinki has many free-time activities that allow you to meet new people and have fun
The city is full of wonderful sports, culture and leisure opportunities. Add to this Helsinki's adult education courses and award-winning network of libraries and you will never be short of things to do.
Sports
The City of Helsinki runs a large variety of indoor sports facilities, including about 70 sports halls and fitness centres, four swimming halls and one indoor skating rink. These spacious indoor facilities provide countless opportunities for guided and self-directed exercise. In addition, they available at a very low cost. Dozens of private operators also supplement these public services, so there really is something for everyone.
Examples of organised sports can be found at the Liikuntamylly sports hall in eastern Helsinki, where groups play football, floorball, badminton, table tennis and several athletics and track and field sports. Next comes the Töölö sports hall near the city centre, which hosts regular basketball, volleyball, fencing, boxing and gymnastics practices and competitions. Lastly, there is the Tali sports park in northwest Helsinki, specialising in football, American football, rugby, tennis, golf and bowling. Several smaller sports halls throughout the city host similar activities. Please contact the locations directly for more information.
Looking for a great presentation of all of the city's exercise and sports opportunities? Find your favourite ways to move at the website of the Helsinki Liikkuu campaign linked below.
Sports clubs in Helsinki
There are hundreds of sports clubs in Helsinki that host activities for adults, teens and children. However, they are all organised independently, which means you may have to do a bit of investigation to find what you are looking for. First it might help to ask locals about clubs in your neighbourhood. After that, this list of sports clubs in Helsinki might give you a few leads. And don't let language be a barrier to trying out a club you are interested in, as the other members will be happy to have you.
Keeping fit in the fresh air
Helsinki residents spend lots of time doing outdoor sports, no matter what the weather. In the summer, an outdoor swim and sauna is the peak of outdoor enjoyment, In addition, Helsinki's outdoor sports facilities are brimming with activities.
Joggers and walkers come out in droves during the autumn months, as residents of the city know that exercise is one of the best ways to keep your spirits up as daylight hours grow shorter.
Likewise, in the wintertime, hundreds of residents can be seen cross-country skiing on Helsinki's well-groomed trails or ice skating. The outdoor exercise map shows real-time conditions on the city's ski trails and ice rinks.

Culture
Helsinki is home to many impressive art museums and galleries, with plenty of thought-provoking street art at every turn. The Helsinki City Museum is a good museum to start with, as it chronicles the city's evolution through five eras. Next try the Helsinki Art Museum HAM, which specialises in contemporary art.
In general, theatre in Helsinki is performed in Finnish or Swedish. Some theatres have digital tools that allow audience members to follow the shows in multiple languages. There are several dance companies putting on amazing shows in Helsinki, many of them at the city's brand-new Dance House Helsinki venue designed specially for dance performances.
The music scene in Helsinki is led by the Finnish National Opera and Ballet. This is followed by the Helsinki Music Centre, a state-of-the-art concert venue and meeting hall, where the Helsinki Philharmonic Orchestra, the Finnish Radio Symphony Orchestra, and Finland's higher education institute for music, Sibelius Academy, all give concerts. Add to this dozens of other exciting music venues in the city.
Last but not least are the cultural centres run by the city. Helsinki's cultural centres Annantalo, Stoa, Kanneltalo, Caisa, Malmitalo and Vuotalo are conveniently located in six residential districts. Each has a diverse array of weekly or even daily events, as well as a pleasant restaurant/cafe. Moreover, you can often find your local library or adult education centre location under the same roof.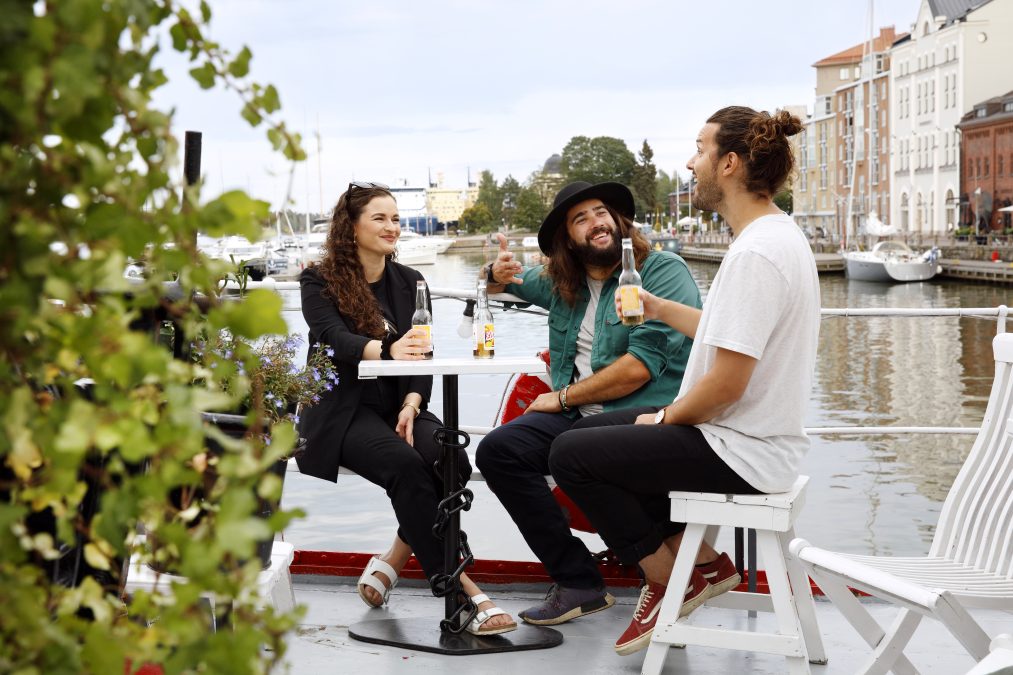 Have you visited the MyHelsinki website yet?
The MyHelsinki website is a terrific source of information about cultural events and trendy venues in Helsinki.
MyHelsinki
Life-long learning
If you are looking for free-time activities in Helsinki, one great option is to attend low-cost courses and learn something new. The networks of Helsinki's two Adult Education Centres, the Finnish-language työväenopisto and its Swedish-language equivalent Arbis offer classes for adults who wish to learn a new skill or hobby.
You can learn an exotic language, make art or cook. Or how about brushing up on your IT skills or joining an amateur theatre troupe or weekly exercise group? Adult education centre classes are held in over 70 convenient locations throughout the city. Conveniently, most of the classes take place in the evening. A growing number are available in English and it is worth repeating that they are also a great place to learn Finnish and Swedish!
Interested in learning a fun new skill? Check out all of the adult education opportunities available to you at the Ilmonet link below, which lists all of the courses in the Helsinki area. Our section on Adult education can also provide you with additional information.
Volunteering
Volunteer activities are a great way to make a difference in the world and meet people. Furthermore, the majority of volunteer opportunities in the city do not require a regular commitment. Find the best fit for you at the Volunteer Helsinki website.
In addition, Helsinki is home to thousands of associations. In general, most of them have been created to meet the needs of different communities and interest groups. If you are looking to meet new people, joining an association is a great way to get involved. If you interested in starting up a new association, the City of Helsinki awards special grants for groups founded by members of the international community. Ring tel. +358 9 310 36666 to learn more.
The City of Helsinki organises New in Helsinki events to help newcomers from abroad settle in and enjoy life in the Helsinki capital region. These Engish-language events are free and open to anyone. The interactive events explore topics like the local culture, leisure activities, networking, and entrepreneurship.
Libraries
The Helsinki City Library is part of the Helmet library system, a network of over 70 libraries and mobile libraries in the greater metropolitan area. Apply for a Helmet library card and you will have access to all of their services. If you are looking for a specific item, you can make a reservation on the Helmet.fi online platform and the item will be sent to your library of choice. In addition, Helsinki's Multilingual Library has a great selection of books, magazines, newspapers and other media in over 80 languages.
Libraries are not only a place to borrow books in Finland. Computers with internet connections are available for use at no cost and library personnel offer free guidance in the use of ICT and digital tools. What is more, many libraries have rooms for studying, playing music or holding events, such as language cafes and book clubs. Learn more about all of the tools and services available at Helsinki's libraries today!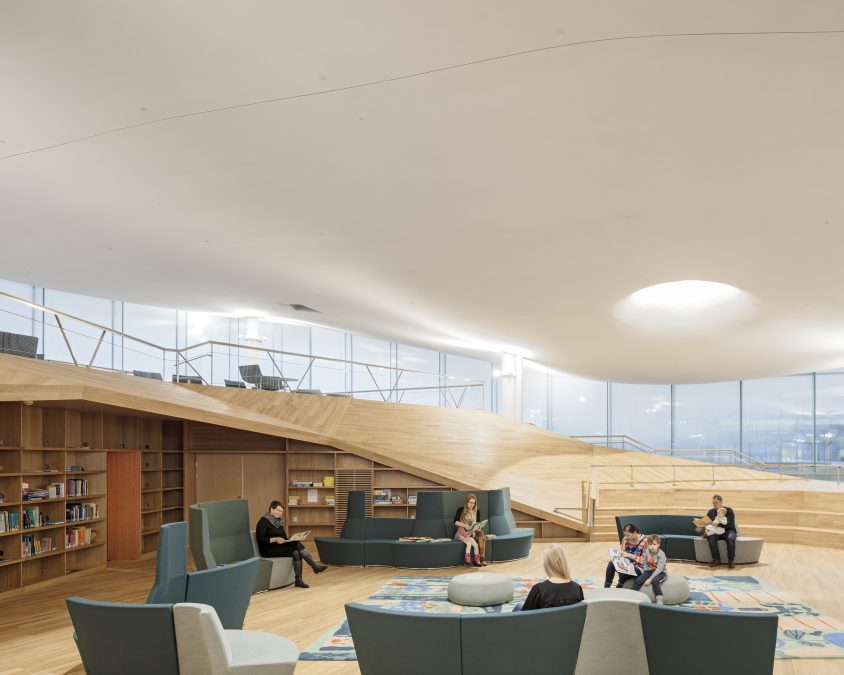 Public living rooms
Visiting a library and using its services is one of the top free-time activities in Helsinki. Residents consistently use the 37 libraries in the Helsinki City Library network in record numbers. The city is actively investing in its libraries, with the eye-popping Oodi Central Library the standout example.
Oodi Central Library
Book a room or equipment
Would you like to hold a meeting, have a band rehearsal or organise a basketball game? Well, lucky for you the city has a wide variety of facilities and equipment that individuals, groups or associations can use to host their free-time activities. Simply visit the city's Book a space web page to see all the locations and tools that are available.